About Social Business
---
Our Philosophy
-
Socialbusiness.org
and its partner groups are dedicated to raising awareness of the innovative social businesses making our world a better place. We focus on businesses (and the people behind them) who measure success based on the triple bottom line of people, planet & profits.
Definition:
-
A social business is a company dedicated to solving a social issue.
The company strives to make profit, although all profits are re-invested to further the social benefit. By using business principles and strategies, it creates a sustainable business model to eradicate the social issue. Social issues are those that relate to poverty, health, education and human rights.
The Power of Business for Good
We believe in the world where
social innovation meets business revolution
. While some consider business a dirty word, we value the potential in business principles to create scalable and sustainable solutions to social problems. This points to a convergence of the social entrepreneur and the corporate world, which amalgamate to create our new future.
Who We Are
- Social businesses are emerging all over the globe, and we are here to cover their incredible stories and bring them to you. SocialBusiness.org is a crowdsourced publication in partnership with Trend Hunter, the largest online site for trends, and features articles, interviews and the latest news on social businesses.
We envisage a world where everyone is working for a social or environmental business. Our hope is that soon we will not need to differentiate the "social" in "social business" because all businesses will be working toward solving the world's problems.
Social innovation meets business revolution.
The SocialBusiness.org Team
---
Covering mulitple timezones, the SocialBusiness.org team is able to stay on the pulse of social innovation in real time.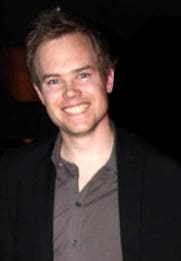 Stephen King, Founder
Stephen has spent the last 10 years working in consumer finance for a large corporation, an experience that allowed him to amass invaluable skills for building businesses through developing products, designing marketing and leading both small and large teams. As he excelled in the corporate world, however, Stephen knew he could do more to make the world a better place, a feeling that crept into his awareness slowly, then came roaring through in 2009 while he was completing his executive MBA at London Business School & Columbia Business School.
"I started discovering the world of social business, and I was ecstatic."
Since then he has delved into the social enterprise world, pursuing purpose-oriented work including pro-bono consulting, attending conferences, driving internal change in his own organization, and in early 2011, becoming a social entrepreneur himself with the launch of SocialBusiness.org and most recently GoodAdventures.org.
Jeremy Gutsche, Co-Founder and Publisher
Jeremy Gutsche is a New York Times Bestselling author, keynote speaker and CEO of Trend Hunter, the world's largest trend platform and home of SocialBusiness.org. Trend Hunter was created as a place for people to share ideas. A mandate is to ensure the world is made better by education, eco-awareness and social business. Accordingly, Trend Hunter disproportionately funnels traffic and attention to articles about socially good innovation, which co-exist on SocialBusiness.org.
Jeremy and Stephen were colleagues in their earlier careers, before Jeremy started Trend Hunter and before Stephen became a social entrepreneur.
The Trend Hunter Team
Every day, the Trend Hunter team scours the world for the next big thing, keeping a close eye on all the trends, innovations and ideas that are capable of making the world a better place. Learn more
HERE
.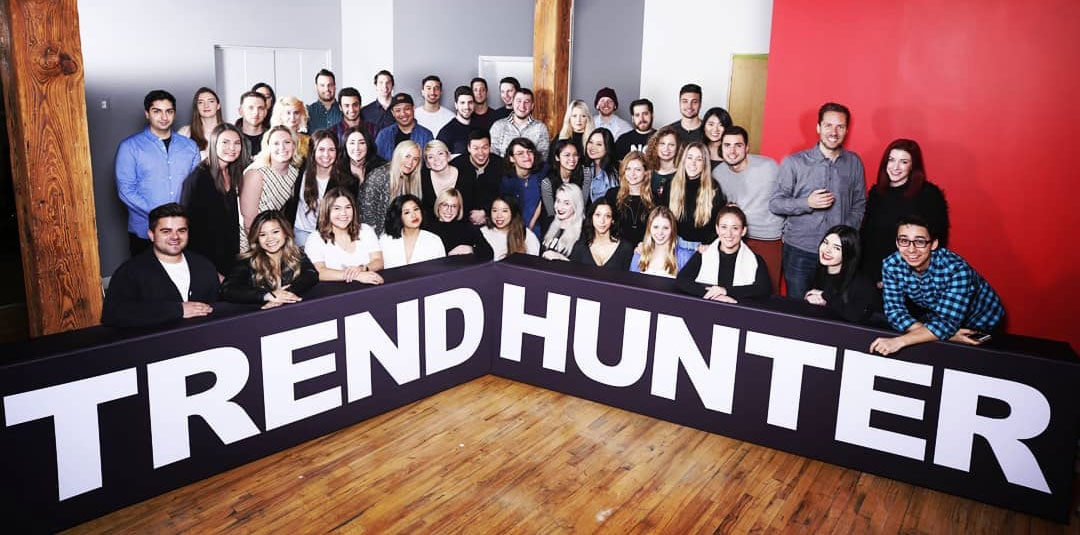 How to Get Involved
---
Become a Contributing Writer
- If you want to contribute to SocialBusiness.org as a writer, you can join
TrendHunter.com
and contribute articles to the Social Business category (found under "Social Good"). You'll get your own portfolio, profile page with a bio, and an option to link to your website and social media. Submissions will be reviewed by our staff and will appear on the front page of SocialBusiness.org and TrendHunter.com.
Submit a Company
- If you represent a social business or know about one we should cover, please email us and include images, relevant links and information about the business and founder(s). Email: review@socialbusiness.org.
Social Business Documentary
- At Social Business, we are always looking for new ways to raise awareness of the people and businesses that are creating social change. With this in mind, we are making a film about the stories behind the people in social businesses—where they come from, how they began working in social entrepreneurship and how (and if) they made the transition. The documentary will be a source of inspiration for others looking to switch from corporates to this sector.
If you are interested in taking part in the film or have ideas on who to profile, please contact us at: documentary@socialbusiness.org.